Die for Cold Pilger Mill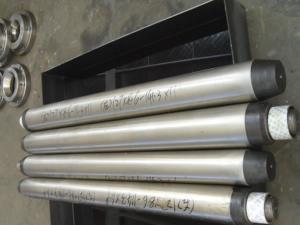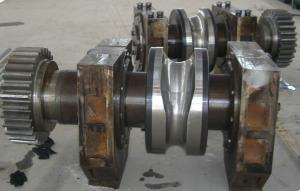 The dies are key components for a cold polger mill. A set of roll assembly mainly includes: 2 roller axles, 2 roll passes, 2 gears, 4 bearings, 4 bearing supports, 2 mandrels and other accessories.
Roll
All the rolls are quenched and then assembled to the cold pilger mill through advanced electromagnetic inducted device and heating device.
The roll is made of H13 and adopts dual compound parabola deformation technology. With the advanced deformation technology, the roll of our cold pilger mill has large rolling deformation capacity and can produce high-precision products in high efficiency. It will help you make more economic profits.
Mandrel
The mandrel of our cold pilger mill is made of Cr12.
Roll Pass
Design and machining of roll pass has direct influence on the quality and precision of the finished tubes. Adopting Germany technology, the roll pass of our cold pilger mill is designed in the compound parabola shape aided by computer and is machined by profile modeling boring machine.
Our dies for cold pilger mill are advanced and in good quality.